Client
Dept of Air Force & ACC
Location
Nellis Air Force Base, NV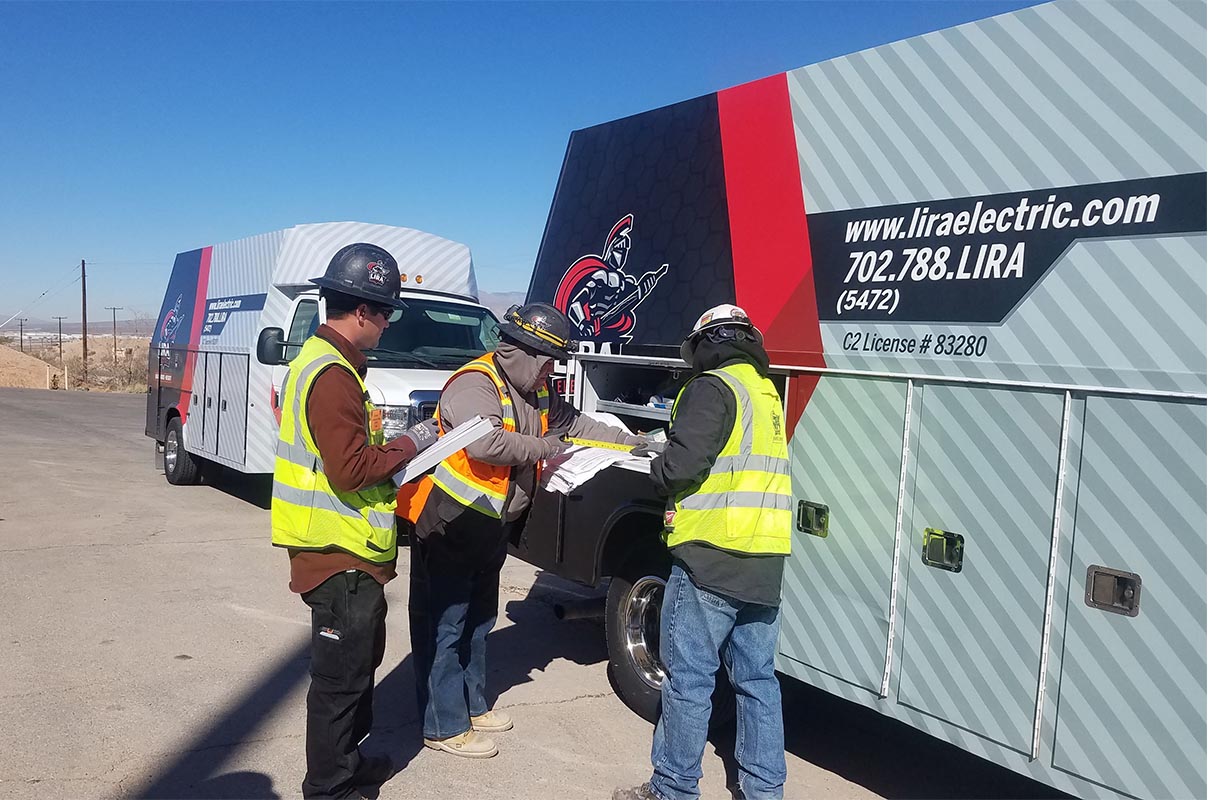 More Details of Project
Lira Electric installed new lighting, gear, panels, transformers, fire alarm system, lightning protection, and a communications system.
Collaborated with the U.S. Army Corps of Engineers and Bristol GC, LLC to achieve precise military specifications.
Worked closely with electrical suppliers including Codale Electric Supply to ensure every component was American Made.
15 Lira Electric Professionals make up the implementation team.
This project's projected completion date is 4/15/2021 and is on track to be completed on time and under budget.